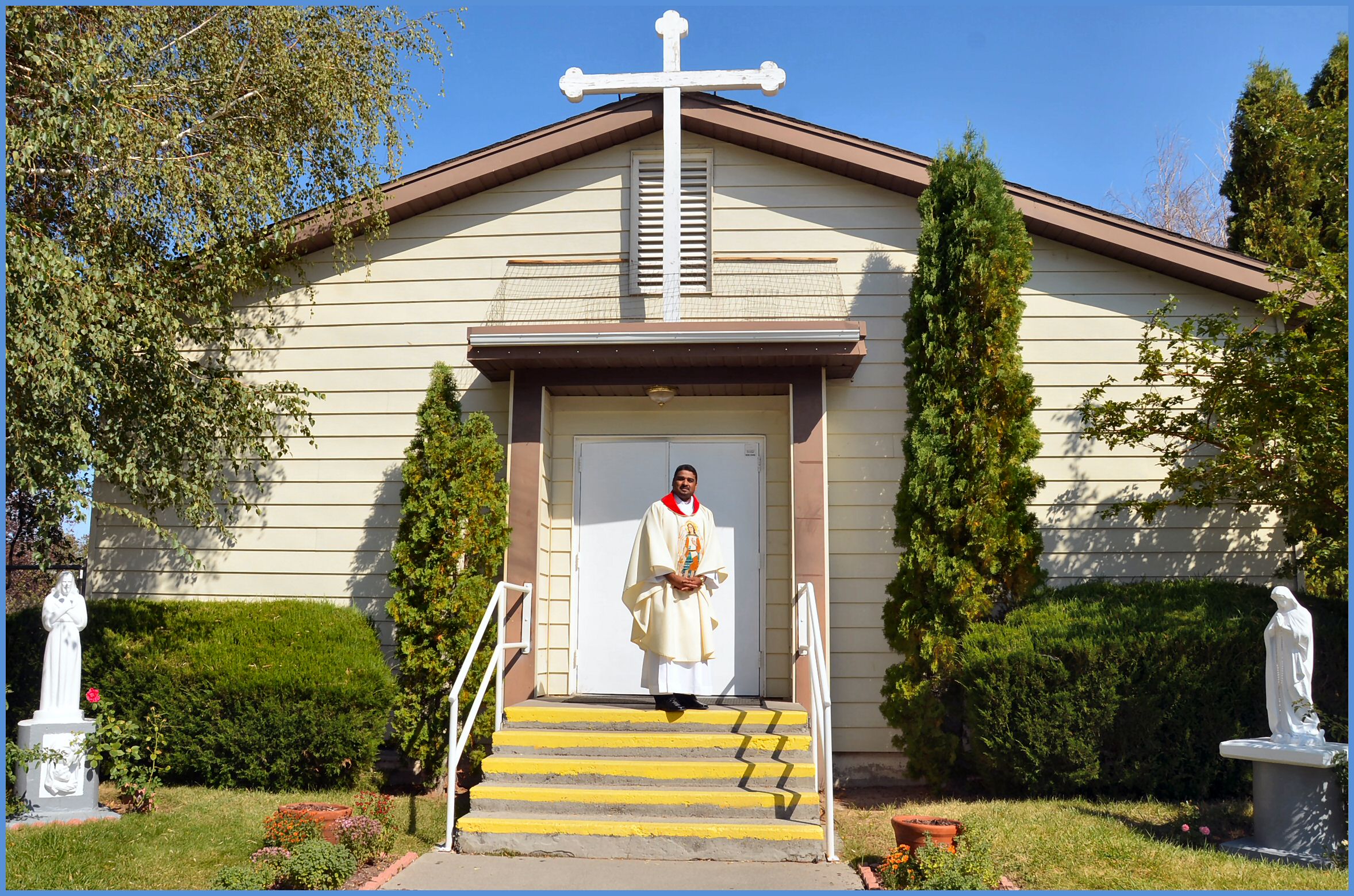 Fr. Thomas Babu, Pastor

CLEAN UP FOR THE RENO AIR RACES

We all know that the gift of the Reno Air Races is our major fundraiser; we need to "spruce-up" the place.
Our Chairman, Matt Gahan has asked all of us to help with this task on Saturday, August 09, 2014 @ 9:00a.m.
Please join your parish family as we do the many chores it takes for our fundraising to be a success!
Remember, many hands make for light work for all, please bring tools to work with! Refreshments will be provided.
Thank you very much!
---
Mission Statement: Called to collaborative ministry in virtue of Holy Baptism, the people of God in Saint Michael Catholic Community continue the healing presence of Our Lord and Savior Jesus Christ in the communities of the North Valley by celebrating and sharing the Divine Will with all peoples.
Secretary / Liturgy Coordinator

Teresa Garcia

Coordinator of Religious Education

Martha Flores

Bookkeeper

Betty Barr

Janitorial Service

Miriam Rodriguez

Music Ministry


530 pm - Kathy Zysk
800 am - Frank Falcioni
930 am - Ben & Rita Weisshaar


Parish Corporate Board

Fr Thomas Babu, Pastor & CEO; Nancy Perotti, Secretary;
Lolita San Nicolas, Treasurer; Wesley Johnson, Member

Parish Pastoral Council

Pedro Gonzalez, Don Haas, Wesley Johnson, Penny Jones, Bill Schmidt, Pam Sprau, Valerie Stach

Parish Finance Council

John McCormack, Lolita San Nicolas, Beth Shellow
---
Contact Information

Parish Office Hours
Tuesday-Friday - 9:30 a.m. to 1:30 p.m.
Saturday - 930 a.m. to 4:00 p.m.

Telephone
775-972-7462

FAX
775-972-9373


Postal Address
14075 Mt. Vida Reno, NV 89506


Click for Map & Driving Directions

E-mail