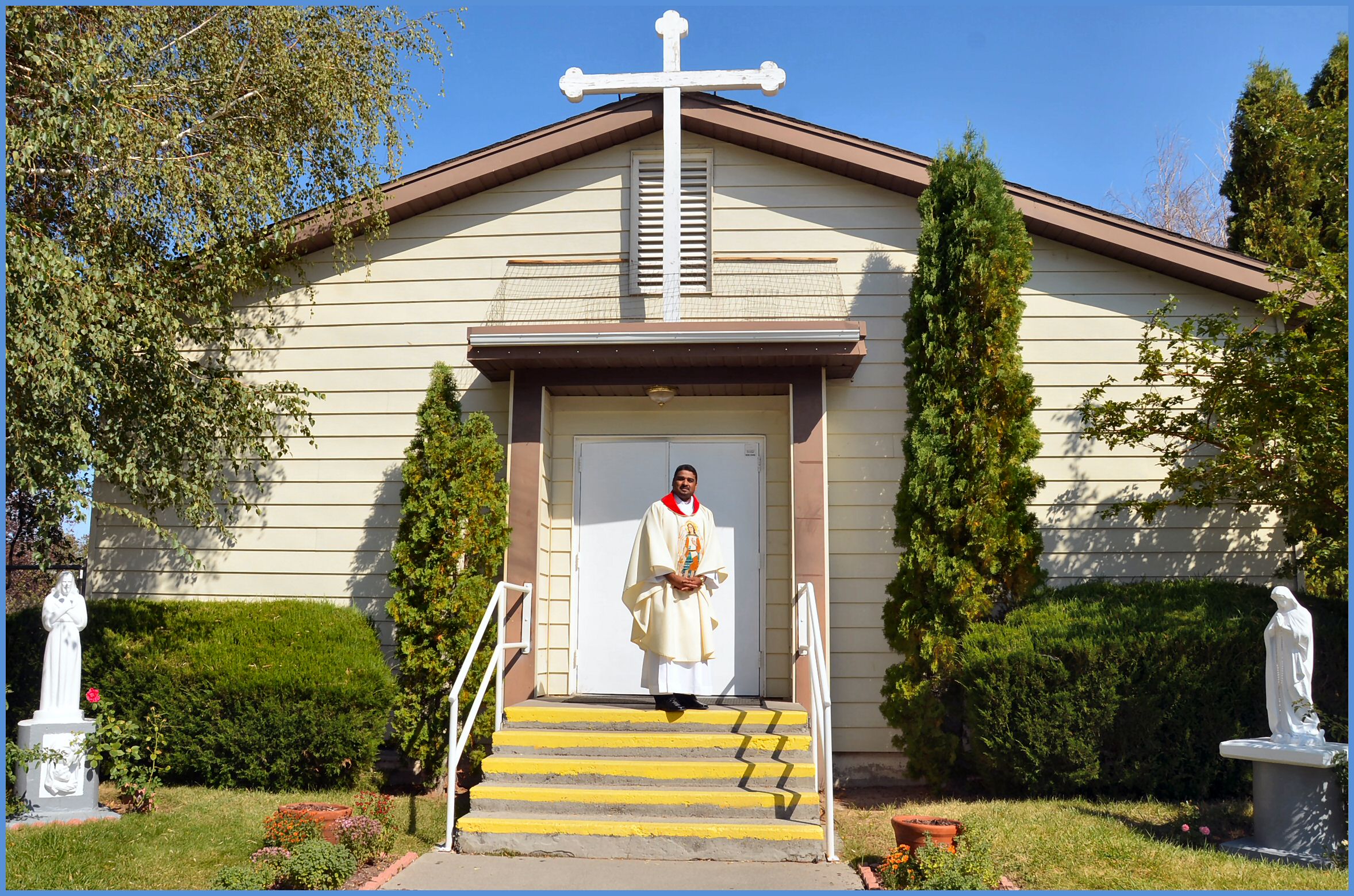 ---
Mission Statement:
Called to collaborative ministry in virtue of Holy Baptism, the people of God in Saint Michael Catholic Community continue the healing presence of Our Lord and Savior Jesus Christ in the communities of the North Valley by celebrating and sharing the Divine Will with all peoples.
---
Bull of Indiction of the Extraordinary Jubilee of Mercy 2015-2016, by Pope Francis:
Jesus Christ is the face of the Father's Mercy. The Holy Year of Divine Mercy will open on 8 December, 2015, the Solemnity of the Immaculate Conception. Mercy will always be greater than any sin, and no one can place limits on the love of God who is ever ready to forgive. I will have the joy of opening the Holy Door on the Solemnity of the Immaculate Conception. On that day, the Holy Door will become a Door of Mercy through which anyone who enters will experience the love of God who consoles, pardons, and instils hope.

Every Particular Church, therefore, will be directly involved in living out this Holy Year as an extraordinary moment of grace and spiritual renewal. The Jubilee will be celebrated both in Rome and in the Paticular Churches as a visible sign of the Church's universal communion.
---
Future Church of St Michael's